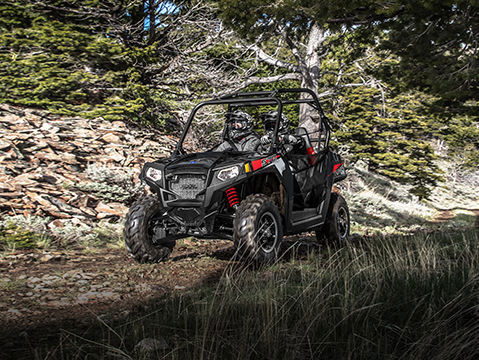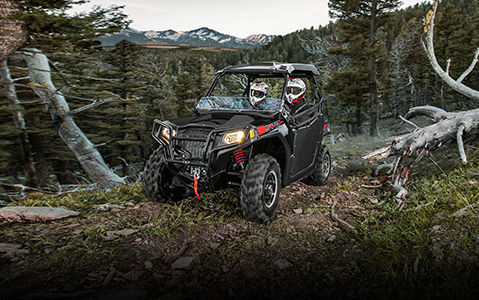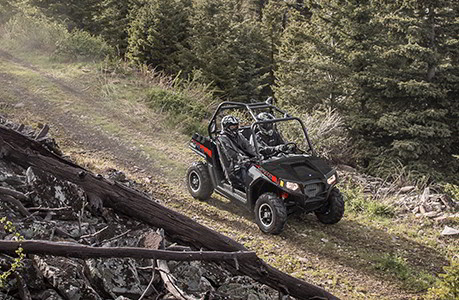 The ProStar 570 engine has been engineered to deliver optimum horsepower, torque and acceleration for 50" trails. The intelligent ProStar design unlocks compact power, instant corner-to-corner acceleration, and maximum fuel-efficiency for all-day range.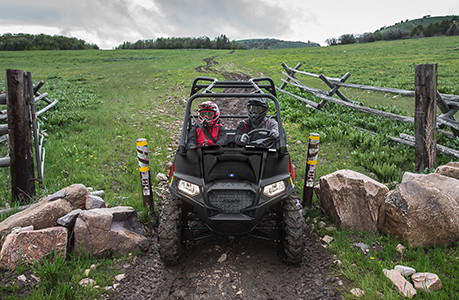 Own the trails with 9" of true suspension travel. Traverse stumps and rocks with 11" of ground clearance and skillfully maneuver around obstacles with the instant response of our 50" trail-width chassis.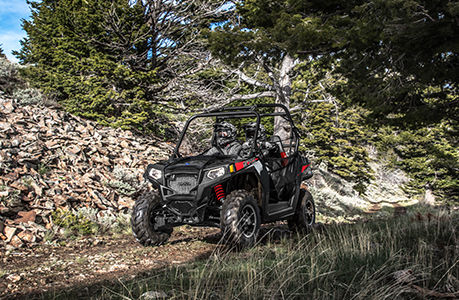 Our 50" chassis combines lightweight design, refined suspension geometry, and the industry's best True On-Demand All-Wheel Drive (AWD) system for instant power delivery to the wheels that need it most. The result is firm control and unrivaled agility.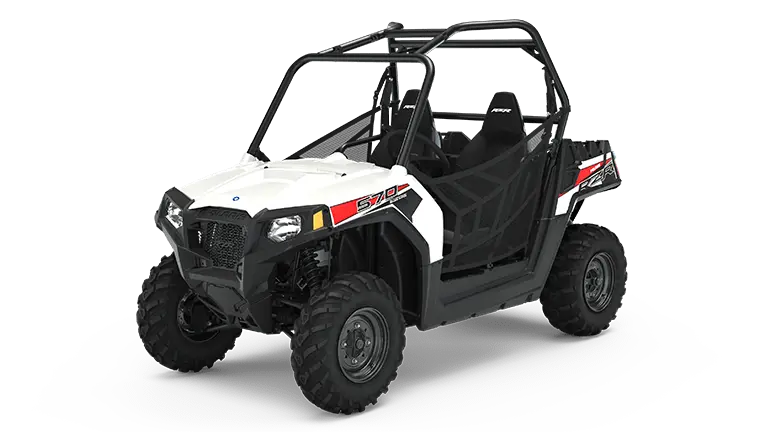 WIDTH

50"

HP

45

CLEARANCE

10.5"
RZR Trail 570
À partir de
13 399 $
PDSF (CA)
Trim & Color Options
White Lightning
Includes
50" Width
45 HP ProStar 570
10" Suspension Travel
ZF Sachs Shocks
25" Tires
10.5" Ground Clearance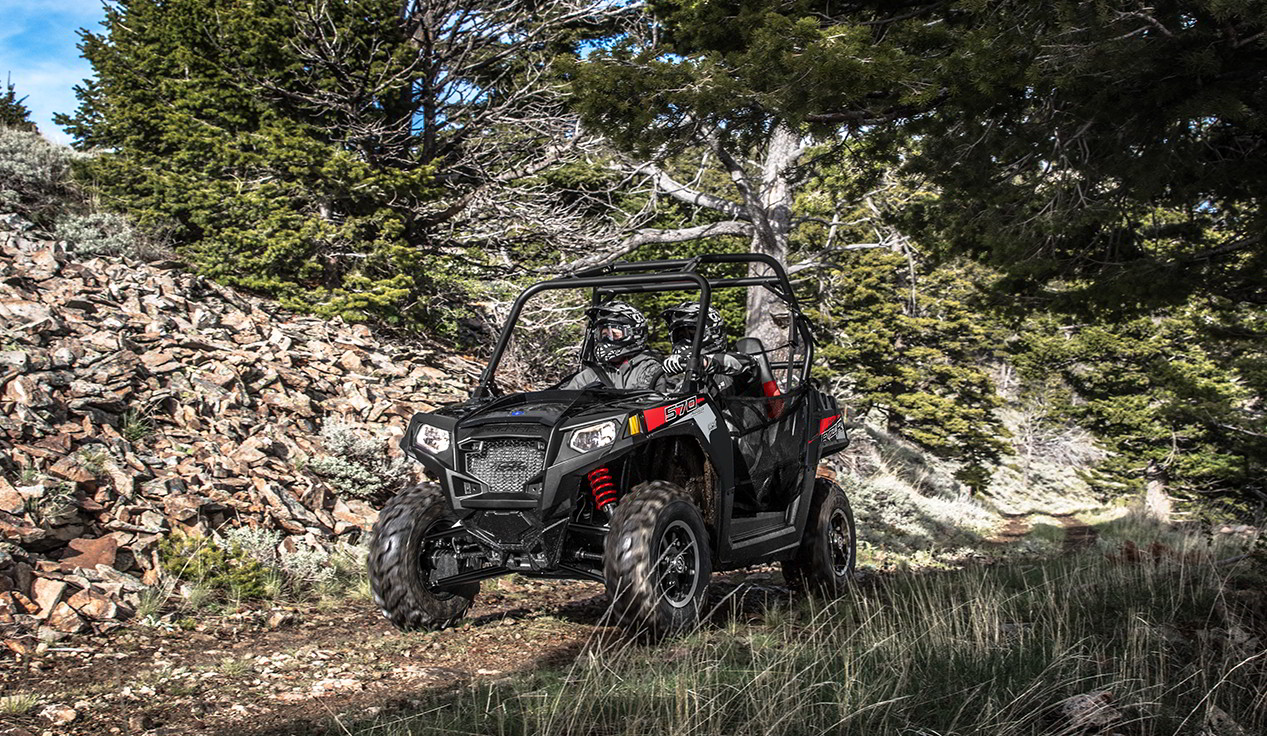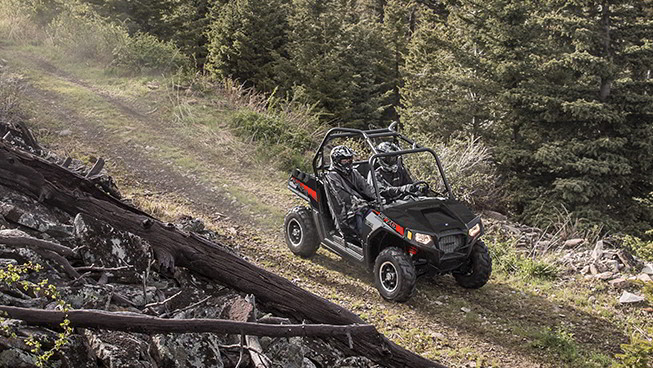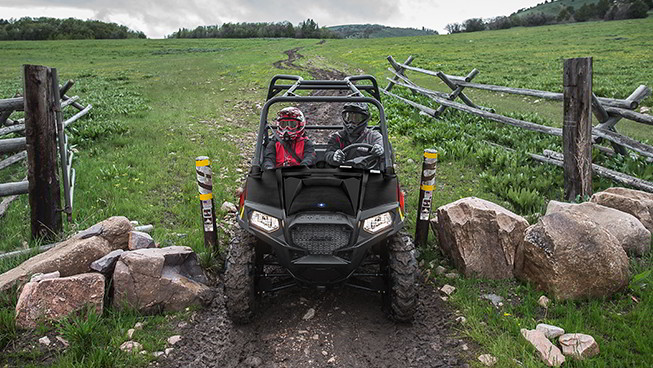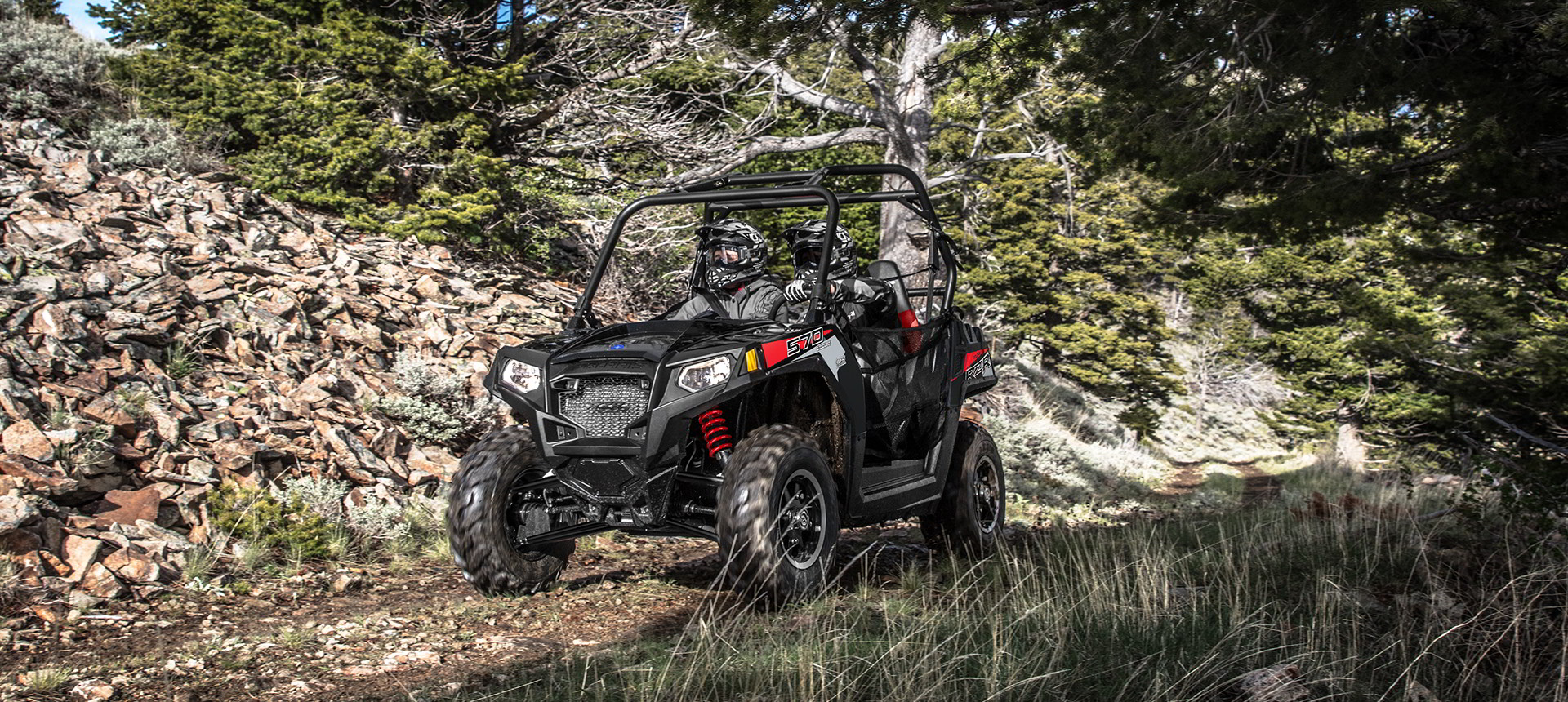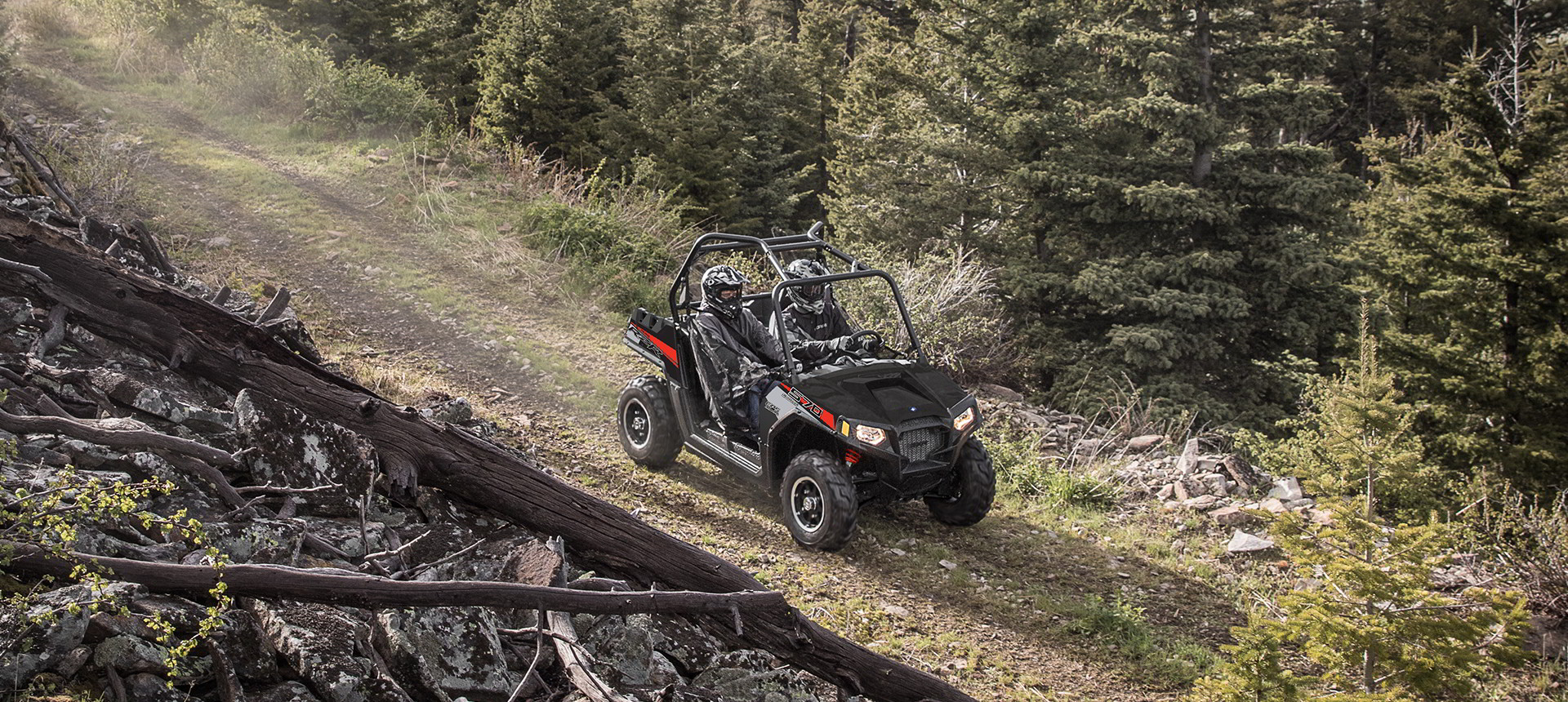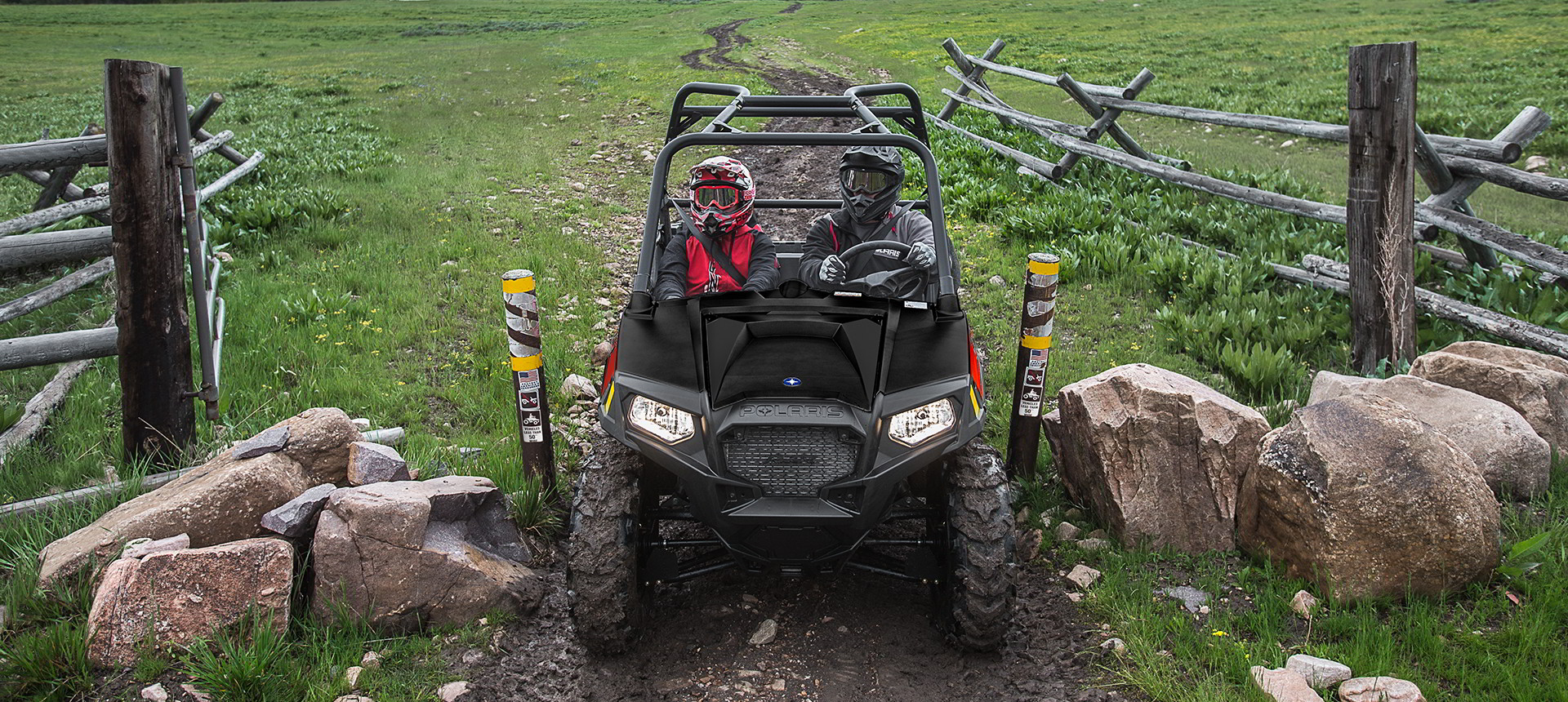 Polaris RZR 570 Gallery
( / )
Tous les prix, spécifications, réclamations et informations contenus sur ce site Web sont basés sur les connaissances actuelles disponibles au moment de la publication et sont sujets à changement sans préavis, et Polaris n'assume aucune responsabilité pour les changements de prix ou de spécifications. Polaris n'assume aucune responsabilité en cas d'inexactitude, d'opinion ou d'omission sur ce site Web. © 2021 Polaris Inc.