Mantenimiento y partes de repuesto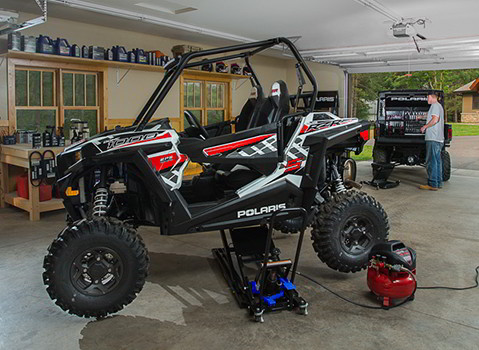 Resources and products to help properly maintain your vehicle and keep it in top operating condition.

Desde una tecnología innovadora hasta partes diseñadas con un propósito, desde accesorios y productos esenciales de mantenimiento hasta equipos de protección para manejo duradero, nuestros ingenieros diseñan los productos con tecnologías exclusivas de la industria cuando diseñan el RZR®, lo que asegura una instalación rápida y un ajuste perfecto en todo momento. Como conductores, ellos mismos prueban nuestros accesorios en los senderos, manejan millas y millas por medio de condiciones rigurosas para asegurar que el RZR® y todos nuestros accesorios Polaris Engineered™ proporcionen un gran desempeño. En el último año, mejoramos nuestros productos existentes y diseñamos más de 110 accesorios nuevos en cada categoría para que aproveche al máximo su experiencia con el RZR®. Compre nuestra línea de parabrisas, paneles traseros, puertas, techos, defensas y protecciones, cabrestantes, luces, almacenamiento, audio, llantas y rines y más.