Filter your results by vehicle
See if it fits your vehicle This fits your This does not fit your
No Records Found for Search
Pro Armor® Wheel & Tire Set: Buckle & Sand, 30R14
Visit a Polaris dealership to learn more about our accessories, parts, apparel and service options.
Find a dealer near you
Description

Maximize acceleration and maximize your fun with this ultimate sand tire from Pro Armor®. Designed for performance and hard-hitting power, these lightweight and flexible sidewall tires shred the dunes with right now acceleration, incredible stability and flotation, and precise control thanks to a 3-tier directional front tire and aggressive 16-paddle rear. Add a custom look with a modern flair to your ride with this trend setting Buckle Wheel available in today's popular looks of matte black or black with accent finish. Designed to perform as well as they look, the Buckle Wheel will set your ride apart from the pack.


Product Attributes:

Front Tire Diameter: 30 in.
Front Tire Width: 14 in.
Front Wheel Diameter: 14 in.
Front Tread Depth: 31 mm.
Front Tire Weight: 26 lbs.
Front Ply Rating: 4
Front Sidewall Belts: 2
Front Load Rating: 1100 lbs.
Rear Tire Diameter: 30 in.
Rear Tire Width: 11 in.
Rear Wheel Diameter: 14 in.
Rear Tread Depth: 12.8 mm.
Rear Tire Weight: 30 lbs.
Rear Ply Rating: 8
Rear Sidewall Belts: 2
Rear Load Rating: 1205 lbs.
Set Weight: 164.5 lbs.
Demo Challenge: Real People, Real Feedback

We took Pro Armor® Tires to Camp RZR in Glamis, California for real riders to test in the dunes. See their reaction.
What's Included

Set of 4 Pre-Mounted Tires on Wheels
Specifications

| | |
| --- | --- |
| Color | Matte Black |
| Convenience Features | Tires come premounted to the wheels. |
| Ease Of Installation | Easy |
| Required Sold Separately | Lug Nuts |
| Care And Cleaning | Occasionally wash with mild soap and water. |
| Warranty | Warranty Information |
Pro Armor® Wheel & Tire Set: Buckle & Sand, Matte Black, 30R14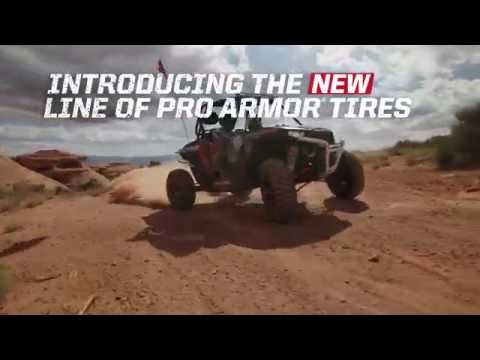 Video
Pro Armor® Wheel & Tire Set: Buckle & Sand, Accent, 30R14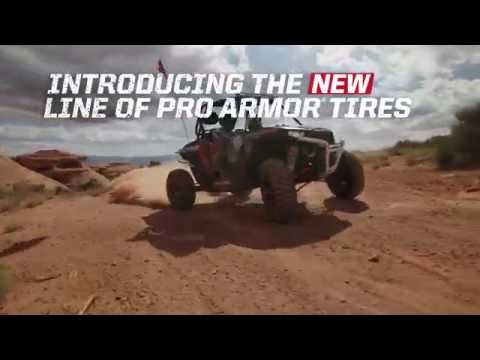 Video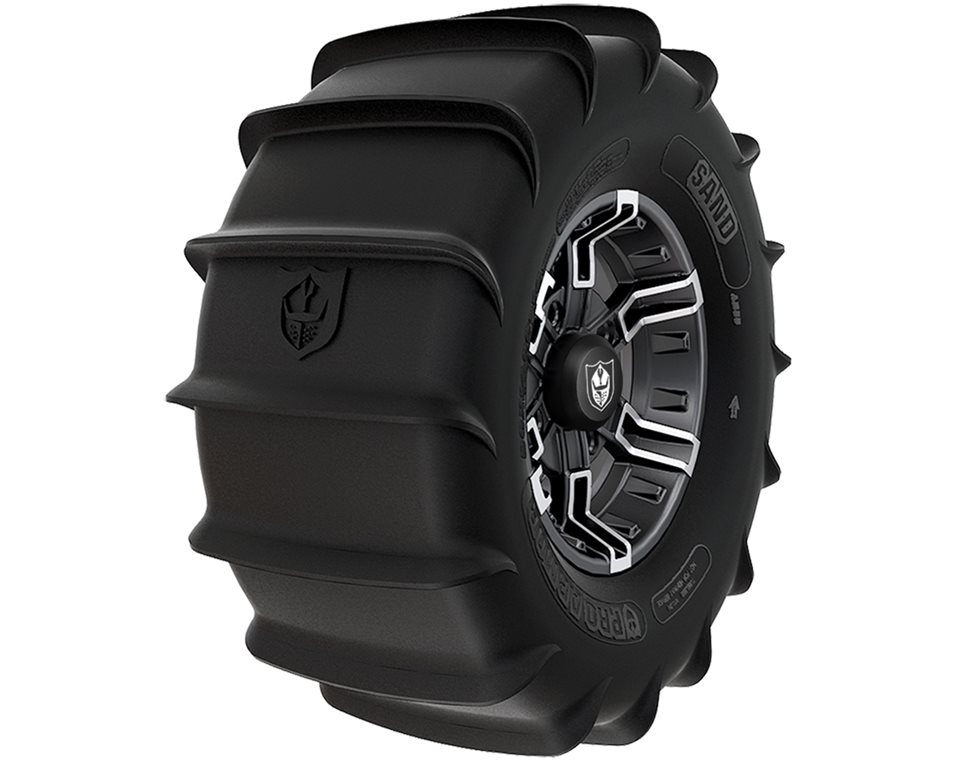 Recently Viewed
Loading...