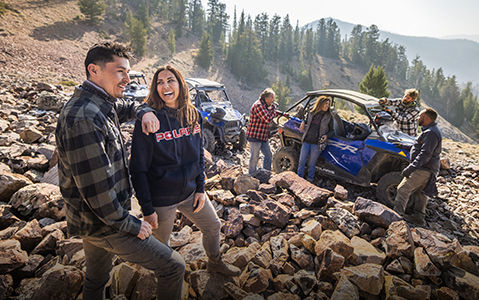 Ride any trail with the nimble agility, instant acceleration and quick handling of RZR Trail.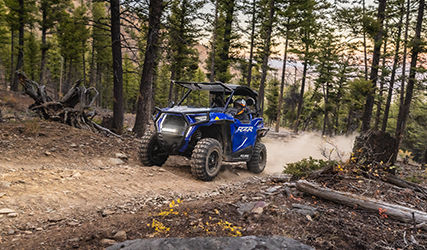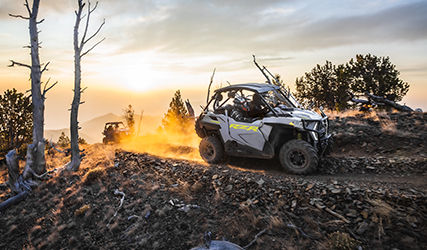 With its class-leading power-to-weight advantage you're greeted with instant response and lightning-quick acceleration with every push of the pedal.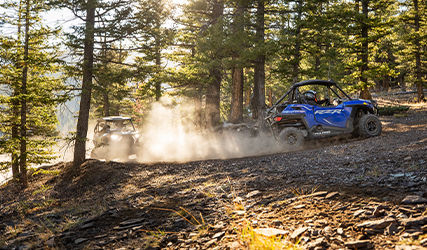 Let the easy steering, class-leading turning radius, and compact width and wheelbase give you the precision and confidence to navigate twisting trails.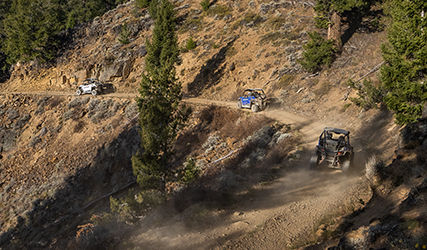 Never worry about the adventure stopping unexpectedly with durable clutches for smooth engagement and a strong belt life.
You want the feeling of the perfect trail ride to last forever, and with the best suspension and the all-day comfort of RZR Trail you can.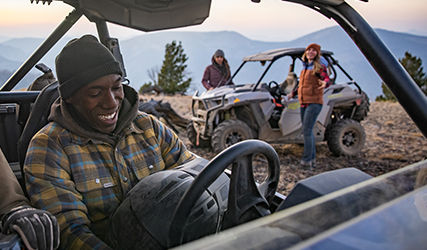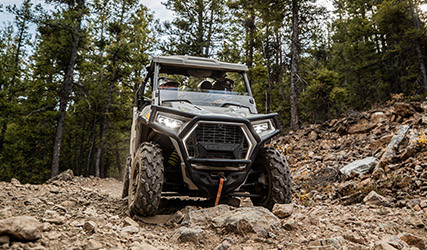 Enjoy a smooth ride with 10" of suspension travel controlled by premium FOX 2.0 Podium X shocks that soaks up every bump, rut and rock, and roll over the terrain with ease on 26" tires.
IMPROVED & ADJUSTABLE ERGONOMICS
With optimized ergonomics for improved comfort and better sight lines, stay out on the trails longer. With an adjustable seat, new cut & sew seat design, and tilt steering wheel, you'll get the perfect position for you -- no matter your size.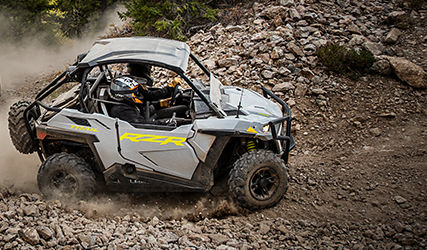 Ride challenging terrain with the added security and protection from rocks and sticks with new, sturdy full doors and wrap-around roll cage for rear coverage.
RZR Trail elevates your ride experience with industry-leading RIDE COMMAND technology integrated into a 7" glove touch display and factory-installed Rockford Fosgate premium audio.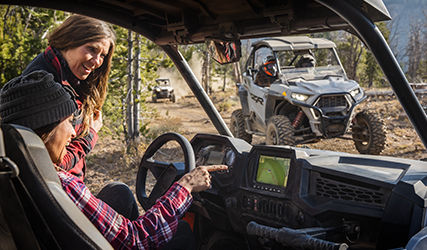 ULTIMATE CONNECTIVITY OF RIDE COMMAND
Plan and track your ride to share with friends, discover new trails with GPS navigation, and keep your group in sight with Group Ride.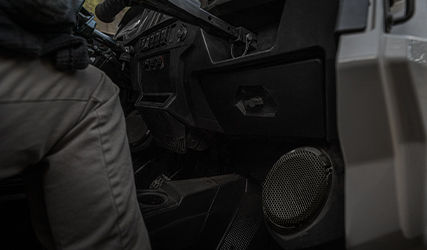 Turn-up the perfect soundtrack for any ride with the loud, clean and pure sound of available Rockford Fosgate factory-installed audio.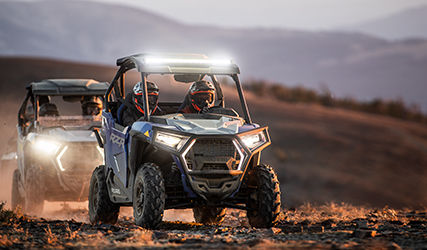 VISIBILITY OF LED LIGHTING
See further down the trail with advanced, high-intensity brightness and clarity of available LED headlights and signature accent lighting.
All pricing, specifications, claims, and information contained on this website are based upon current knowledge available at time of publication and are subject to change without notice, and Polaris assumes no responsibility for changes in pricing or specifications. Polaris assumes no responsibility for any inaccuracies, opinions, or omissions on this website. ©2021 Polaris Inc.