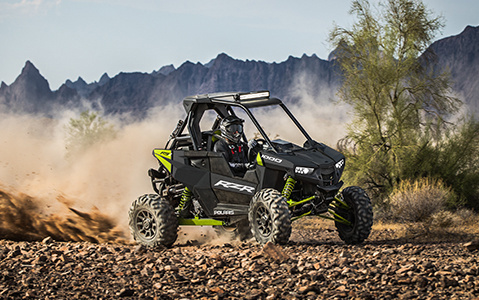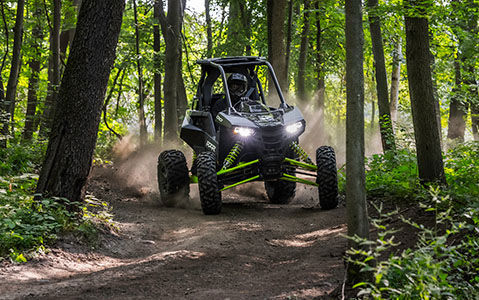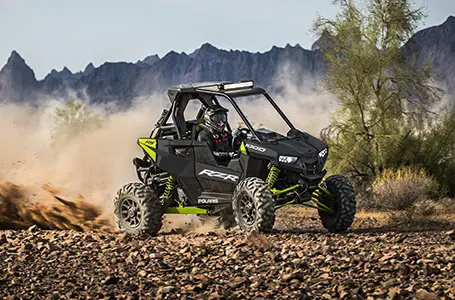 The new center-cockpit design delivers high-visibility sight-lines to oncoming terrain and is perfectly positioned for performance-ergonomics. This connection between driver, vehicle, and terrain results in a high-energy driving experience unlike any other.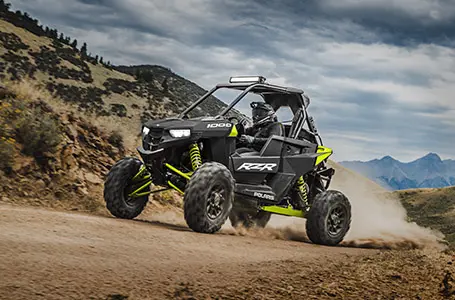 Engineering the most agile RZR ever starts with 110-horsepower and extreme terrain capability suspension. The compact and optimally balanced chassis features a rear-mounted dual-fan radiator for maximum engine cooling, and a new race-tested drivetrain for durability and instantaneous power delivery. Check out what 3X Global Rallycross Champion, Tanner Foust, has to say about it.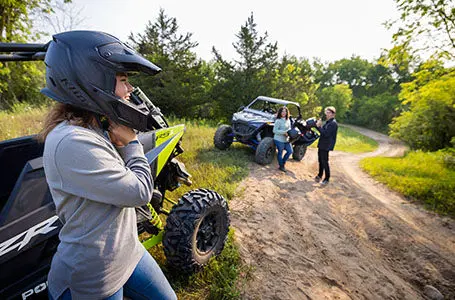 Polaris RZR has a reputation for delivering the most exhilarating and adrenaline-filled off-road experiences. When it came time to introduce the world to our brand-new, race-inspired RZR RS1, we had to do it in style. We gathered 10 of the world's best off-road racers and 10 of your favorite off-road celebrities in a RZR race event for the ages.
Add your favorite Polaris Engineered accessories from lightbars to bumpers to windshields, your options are limitless to make your RZR one of a kind.
Protect your RZR from the unforgiving hits & damage of the trails
Anywhere your adventure takes you, you'll have space for all the gear you need
WIDTH

64"

HP

110

CLEARANCE

13"
RZR RS1
Starting at
$17,999
US MSRP
Plus destination charge and set-up.
Logistics surcharge of $400 will apply.*
Trim & Color Options
Stealth Black
KEY SPECS
110 HP ProStar HO 999
21"/21" Travel
Walker Evans Needle Shocks
29" Tires

RACE INSPIRED FEATURES
Center-Cockpit Seat
Compact Optimally Balanced Chassis
Rear-Mounted Dual-Fan Radiator
Race-Hardened Drivetrain
Two-Foot Brake Pedal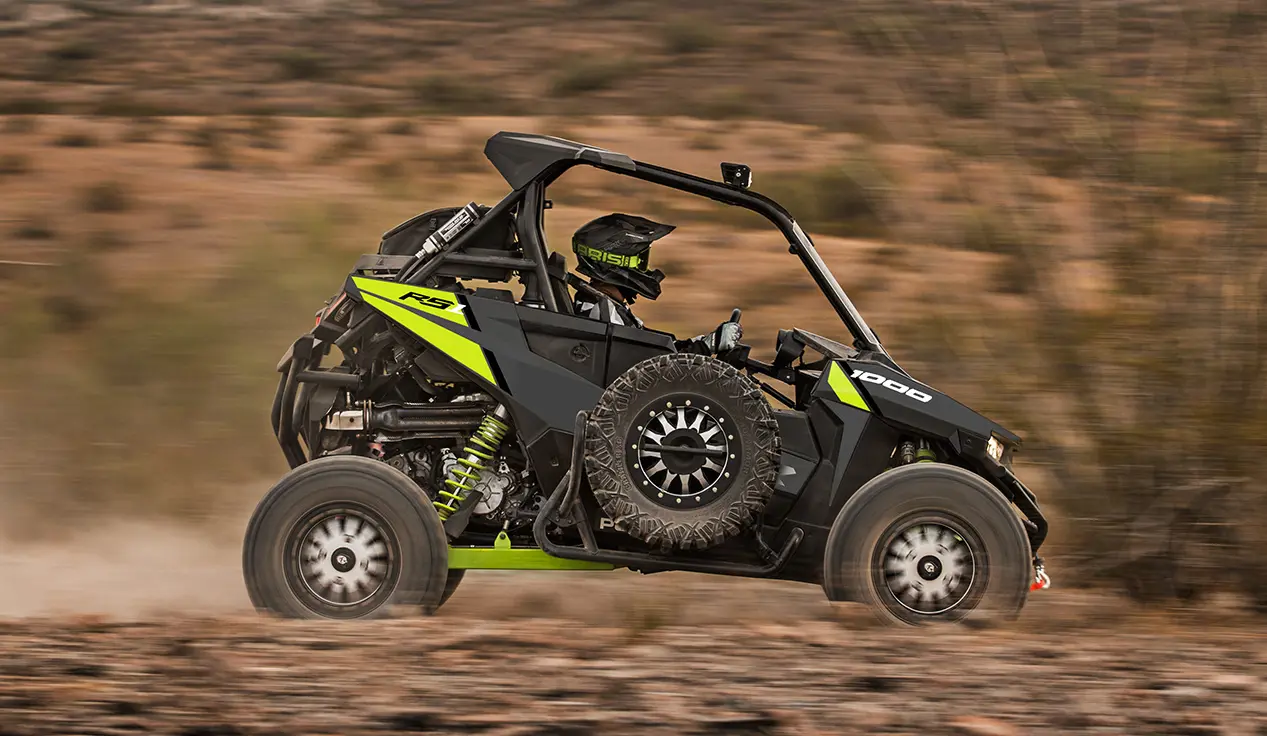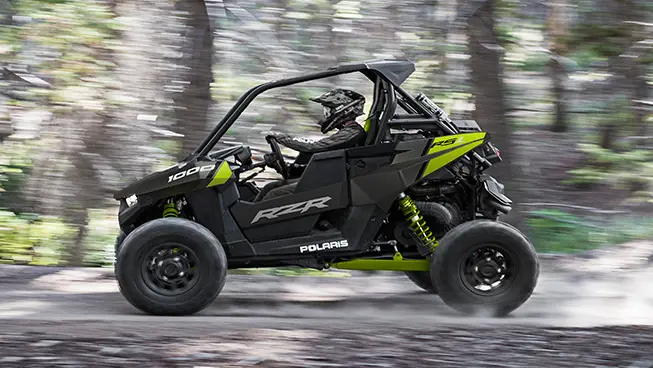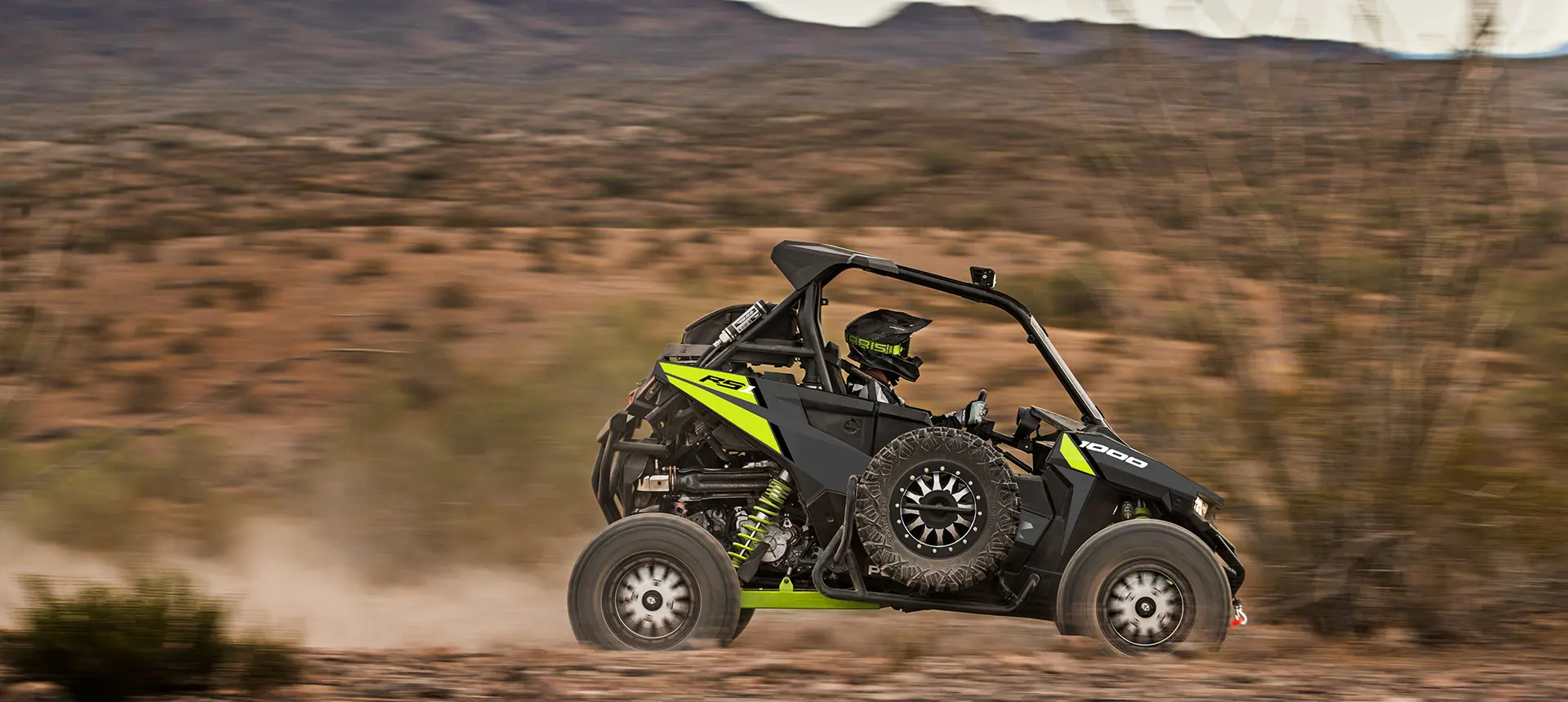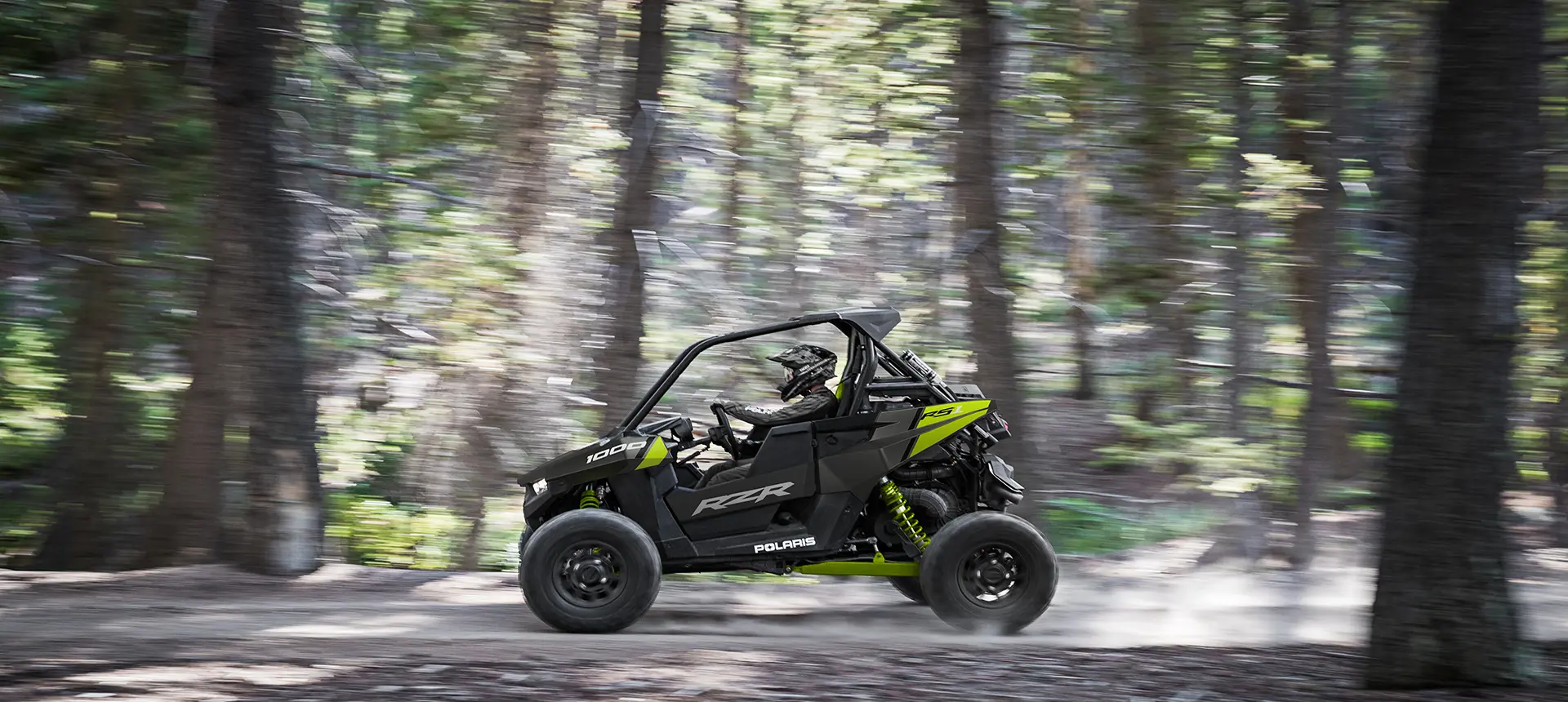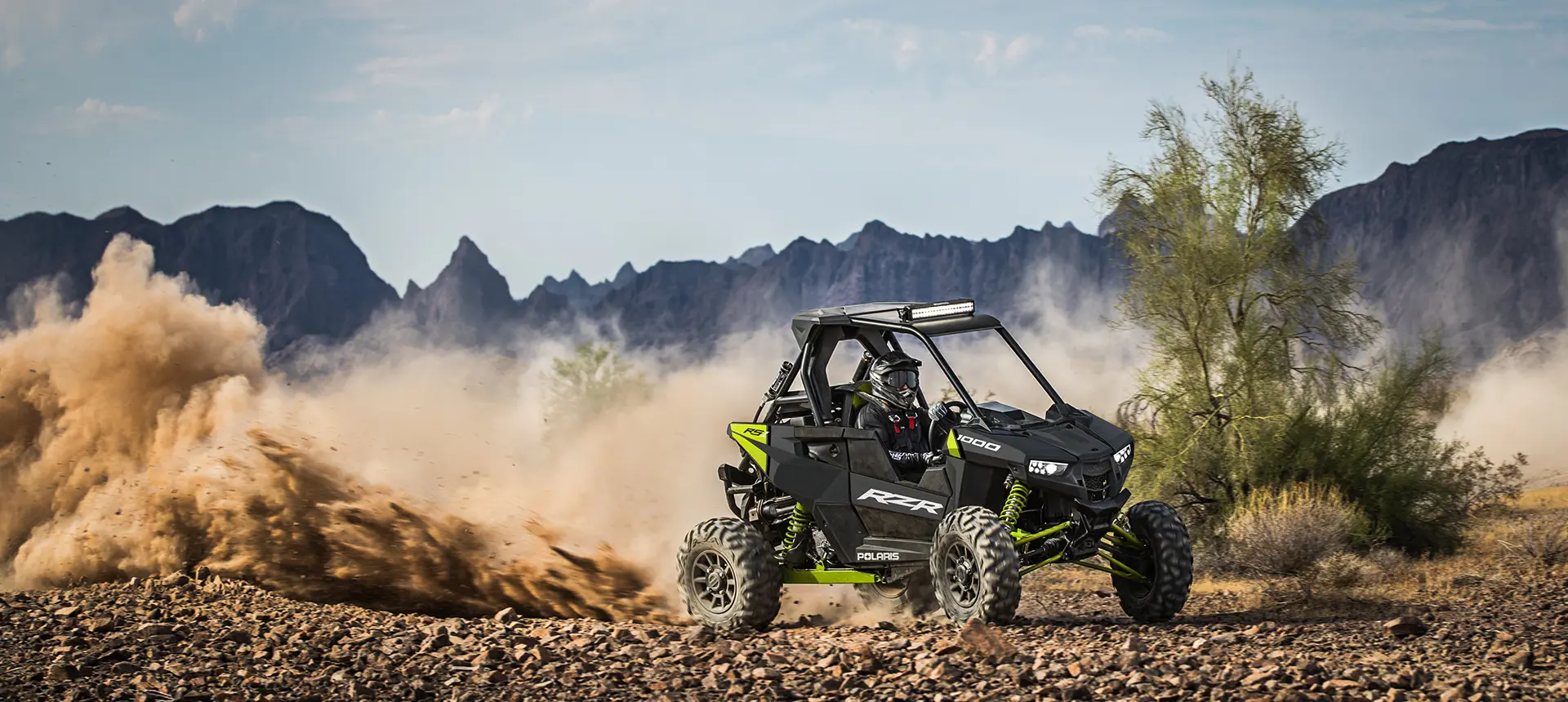 * Manufacturer's suggested retail price (MSRP) subject to change. The MSRP is subject to a potential maximum increase of 5% for pre-ordered vehicles that ship after March 31, 2022. MSRP also excludes destination and handling fees, tax, title, license and registration. Dealer prices may vary.

All pricing, specifications, claims, and information contained on this website are based upon current knowledge available at time of publication and are subject to change without notice, and Polaris assumes no responsibility for changes in pricing or specifications. Polaris assumes no responsibility for any inaccuracies, opinions, or omissions on this website. ©2021 Polaris Inc.