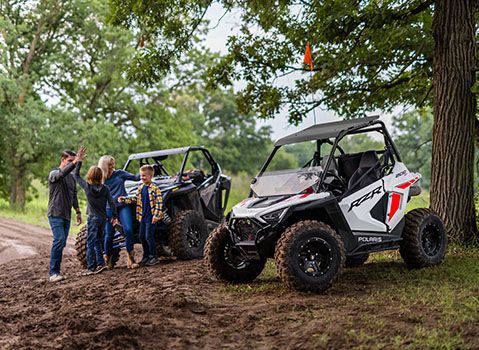 Stay protected on the trails with front and rear bumper options. Take it to the next level with rock sliders that add style and security to your ride.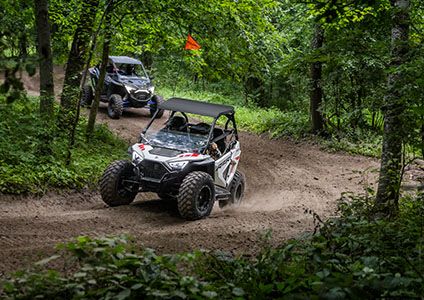 Remain shielded from the elements so you can enjoy your ride to the max. Pick your preferred coverage between half or full windshield options.
Add overhead coverage with a durable Poly Roof. Integrate with the full windshield to create even more cab coverage.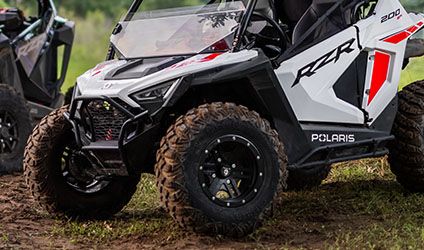 Confidently explore new terrain with the Pro Armor Youth Crawler & Combat Wheel Kit. The Youth Crawler features triple-belted sidewalls to offer extra protection against puncture, so you can keep on riding. The Combat wheel not only adds style, but also strength to stand up to whatever you face on the ride.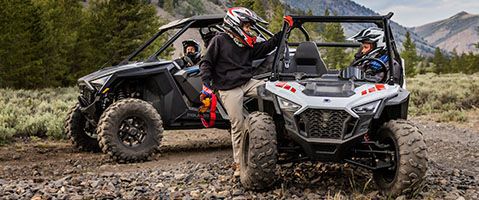 * Manufacturer's suggested retail price (MSRP) subject to change. The MSRP is subject to a potential maximum increase of 5% for pre-ordered vehicles that ship after March 31, 2022. MSRP also excludes destination and handling fees, tax, title, license and registration. Dealer prices may vary.

All pricing, specifications, claims, and information contained on this website are based upon current knowledge available at time of publication and are subject to change without notice, and Polaris assumes no responsibility for changes in pricing or specifications. Polaris assumes no responsibility for any inaccuracies, opinions, or omissions on this website. ©2021 Polaris Inc.