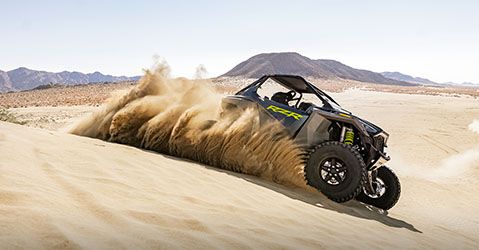 RZR Turbo R is the gateway to a powerful new breed of side-by-side. Prepare to be thrilled with a factory-installed turbo engine that's proven to perform.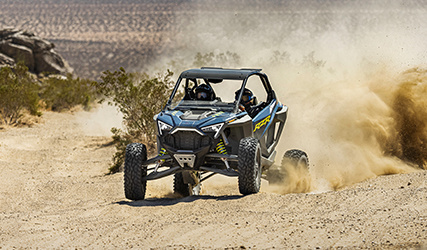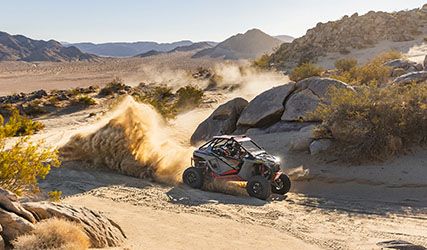 181-HP TURBO-CHARGED ENGINE
Get power-on-demand from this 181-HP 4-stroke DOHC twin-cylinder turbocharged machine delivering intense corner-to-corner acceleration. And when low and slow is what you need when coming across technical terrain, Turbo R offers plenty of low gear to crawl over anything.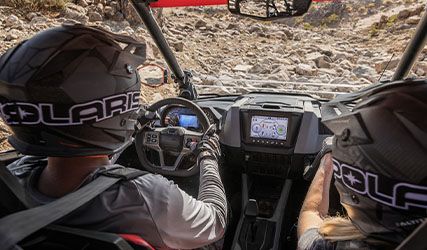 ELECTRONIC POWER STEERING
Rack-mounted, high assist electronic power steering with quick turn rack delivers confident control in and out of corners and across uneven terrain.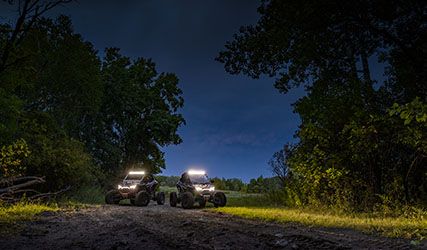 RZR Turbo R makes it easy to feed them. There's a 900-watt, belt-driven alternator, auxiliary battery and 6-position bus bar for plug and play convenience.
RZR pioneered the sport of side-by-side performance. No RZR has ever covered more miles of dune and desert terrain or knows more about building a machine to endure it.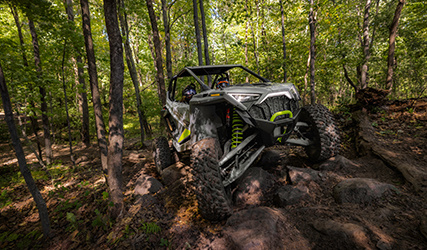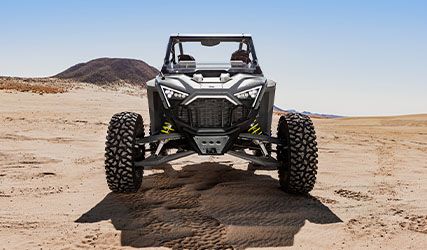 Hit the whoops and the rocks with confidence. Huge boxed steel front a-arms, double-shear joints, M14 bolts and more are engineered to take on the roughest terrain.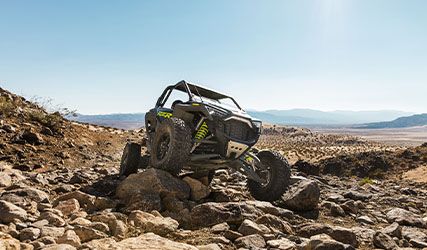 Boasts a rigid one-piece chassis to keep everything firmly in place and allow the machine's suspension to do its part so you can keep pushing the extremes repeatedly knowing your ride is up to the test.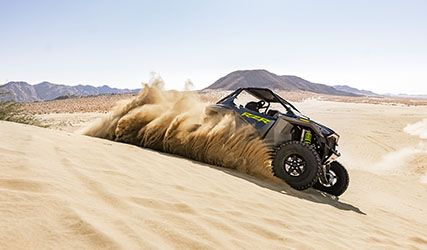 The triple-Bore Front and Dual-Bore Rear Calipers with Aluminum Top Hat Rotors on the RZR Turbo R put the rider in control with an enhanced braking system.
Exceptional power demands exceptional control. Turbo R delivers with its wide stance, extended wheelbase, rugged suspension and four new, ground-breaking DYNAMIX DV ride modes.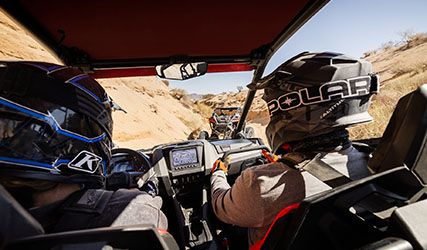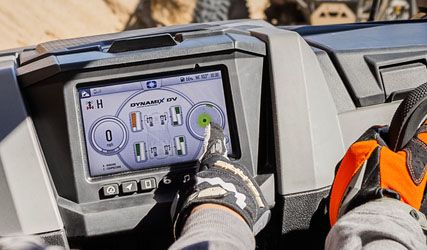 The industry's most sophisticated suspension independently adjusts compression and rebound to keep the Turbo R in contact with the ground on even the most extreme terrain now with four selectable suspension modes.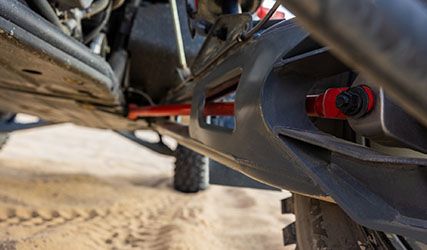 MAXLINK SUSPENSION SYSTEM
The all-new MaxLink Suspension System brings revolutionary strength by attaching the front shocks directly to the lower arms allowing for longer shocks. In back, the patented thru-arm rear toe link helps minimize bump steer throughout the massive travel.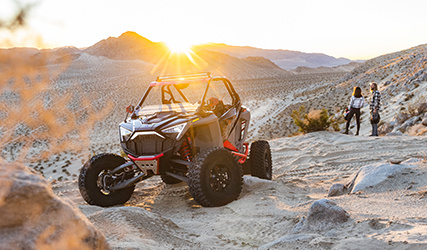 Turbo R's aggressive 74" stance and 96" wheelbase create a rock-solid platform that lets you take full advantage of the 16" ground clearance and 28 inches of usable travel.
Become an expert and learn in-depth information from product expert, Pat McArdle, in our new YouTube series--Shop Talk. Follow along as he takes you through innovative technologies and features that make our off-road vehicles the ones to ride.
Episode 1: The 181HP Turbocharged 925CC RZR Engine
This week, Shop Talk Episode 1 gives the lowdown on the 181HP turbocharged engine in the Turbo R & Pro XP. We go in depth in the design behind the new engine and the upgrades made of previous models.