RZR Apparel & Riding Gear.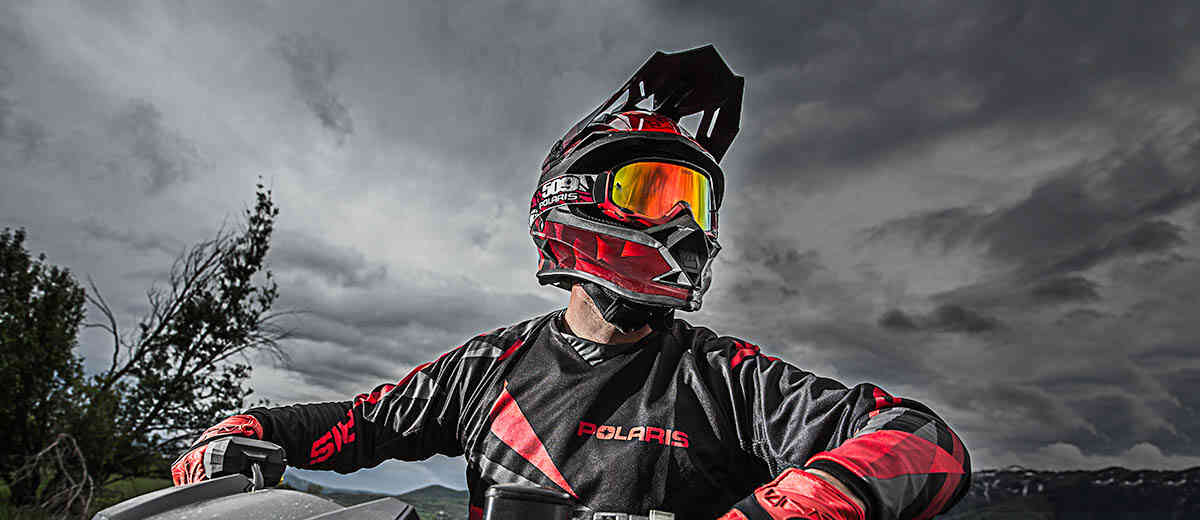 STOCK YOUR GARAGE
Polaris® has all of the highest-quality products to keep your vehicle running at peak performance
SHOP GARAGE & SHOP SUPPLIES
Watch Videos
Whether you are looking for protective riding gear for the dunes, desert or trails or comfortable casual wear, be confident knowing that Polaris® clothing and gear is as tough as it is stylish. Polaris® partnered with FLY Racing and 509 Inc. to offer the ultimate NEW line-up of performance technical wear, including helmets, jerseys, goggles and gloves designed specifically to match your RZR®. Stay safe on the trail and look good off it.