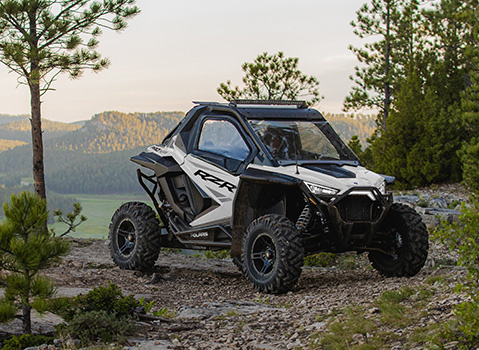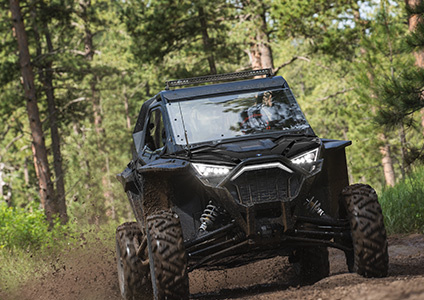 Remain shielded from the elements so you can enjoy your ride to the max. Options include full vented glass and a variety of hard coat poly styles to fit all riding needs.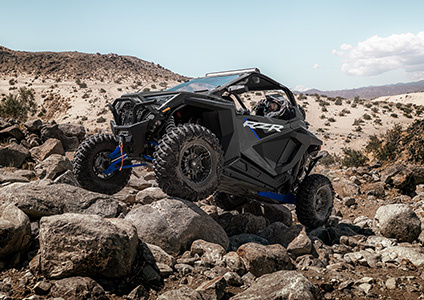 Stay protected on the trails with front and rear bumper options. Or take it to the next level with kick-out rock sliders that add style and security to your ride.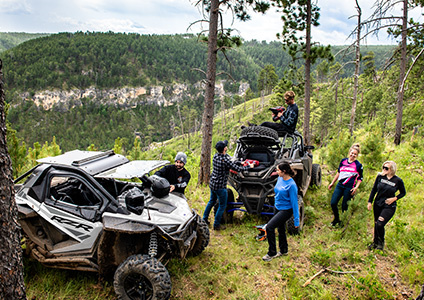 Add a roof for additional piece of mind and be protected in any weather conditions. Aluminum and poly sport options give you the flexibility needed for your riding preferences.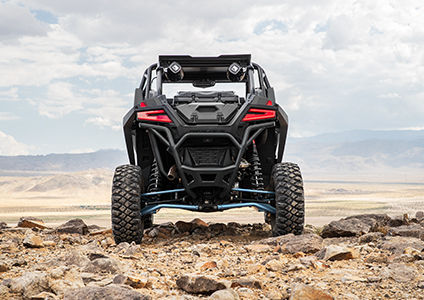 Upgrade your audio experience in vehicles with or without factory-installed systems. Then take it to the next level with rear speaker pods that are sure to boost the energy.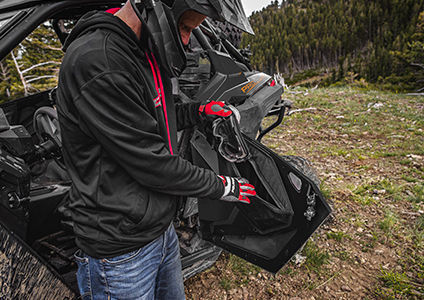 Keep your gear safe from dust and water while out on the trails with flexible storage solutions. Add a spare tire carrier to ensure you're covered for any unplanned situations.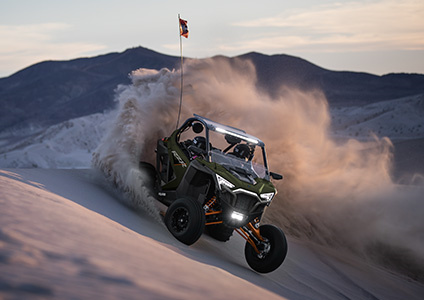 Customize your ride to keep going even after the sun sets. With an assortment of RIGID® and Pro Armor lighting options available, you can feel confident to keep riding well into the night.
Dominate the rocky landscape and charge through endless miles of desert.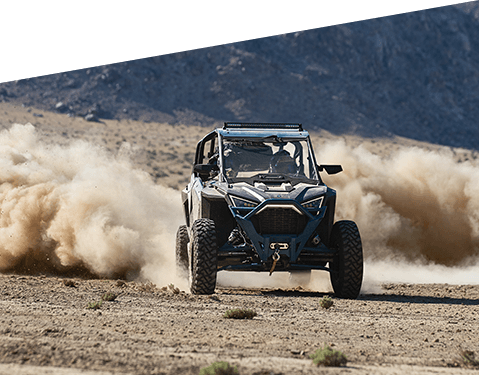 Navigate the trails and soak up the old-growth groves, forests, plains and waterways.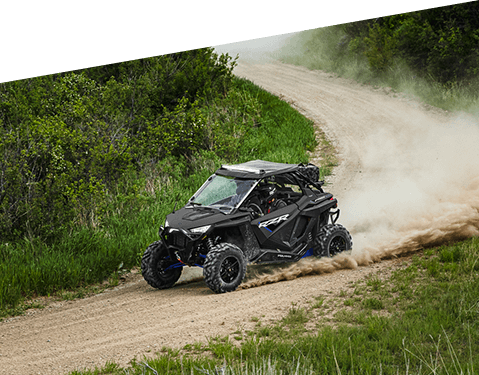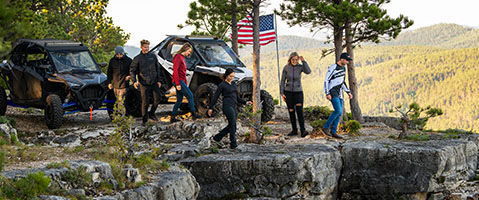 * Manufacturer's suggested retail price (CAD) subject to change. The CAD is subject to a potential maximum increase of 5% for pre-ordered vehicles that ship after March 31, 2022. CAD also excludes destination and handling fees, tax, title, license and registration. Dealer prices may vary.

All pricing, specifications, claims, and information contained on this website are based upon current knowledge available at time of publication and are subject to change without notice, and Polaris assumes no responsibility for changes in pricing or specifications. Polaris assumes no responsibility for any inaccuracies, opinions, or omissions on this website. ©2021 Polaris Inc.