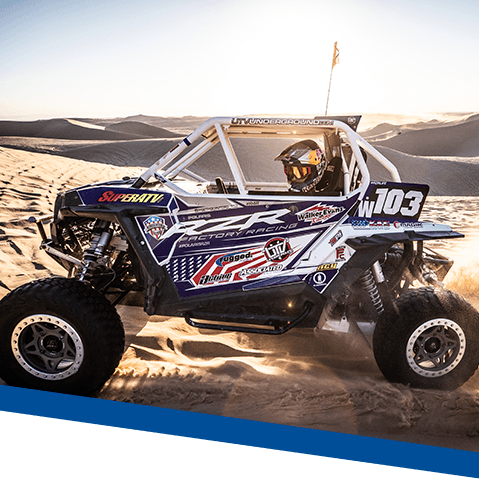 RACES: Best In The Desert
Seth wasn't old enough to drive when he entered his first pro side-by-side race in a California District 38 competition. In fact, he wasn't even old enough to apply for a learner's permit, but it turns out a then 14-year-old Seth was a better teacher than student, winning his first pro race in his stock factory Polaris RZR 1000. When Seth isn't attending high school near San Diego, he's matting the accelerator and competing against the sport's best in the Best in the Desert racing series and pursuing his true racing love, the open desert, in a variety of additional circuits worldwide. Racing his first BITD event via a waiver in 2018, Seth kicked off 2019 with a win at the UTV Winter Nationals in the UTV Production class. After multiple wins in 2019 including the Mint 400 and UTV World Championship, Seth claimed his first Pro class championship. It's safe to say there are plenty more wins to come from one of Off-Road racing's rising stars.
Being too young to vote didn't stop Seth from putting his name on the ballot as one of the sport's top rising stars.