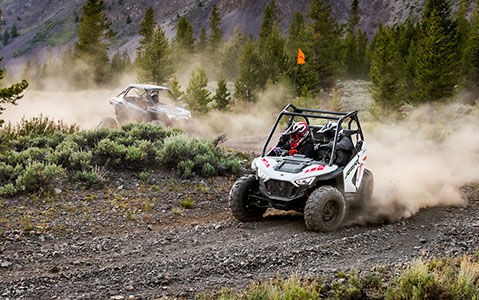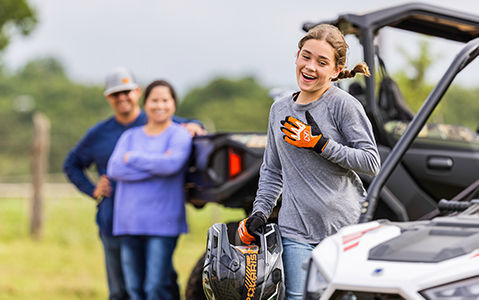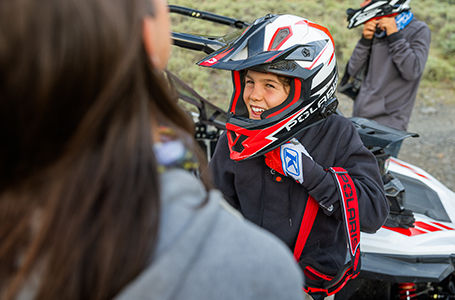 ALL-NEW HELMET AWARE TECHNOLOGY
The RZR 200 EFI comes equipped with two helmets and an attachable Bluetooth beacon. Using the Ride Command App, parents can pre-set vehicle controls so that the vehicle won't start when the beacon is out of the vehicle gauge range, ensuring that fun is always paired with a helmet.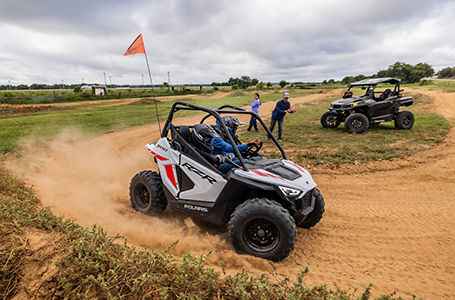 Ensure kids are riding at the appropriate speed for their age, experience and terrain, by easily setting a max speed using Youth Ride Control, managed from your Ride Command app.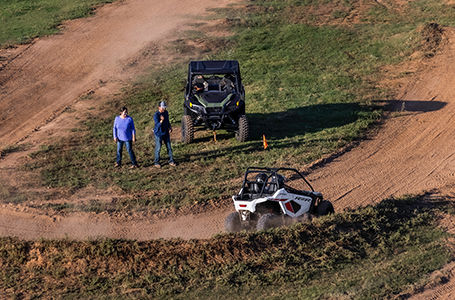 Keep your kids in safe parameters by quickly setting and controlling ride boundaries. Set speed limits for within and outside of geofenced area.
Accessories designed for the RZR 200 EFI add protection, comfort and performance to encourage you to continue exploring.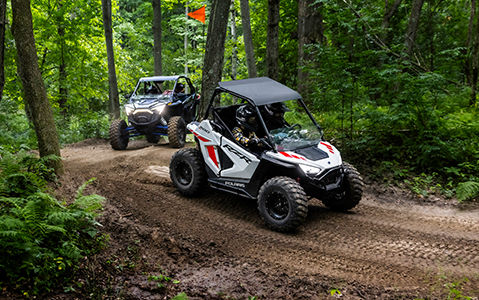 Add a roof, windshield, brushguards and rock sliders to empower riding past brush, over rocks, and through tight trails.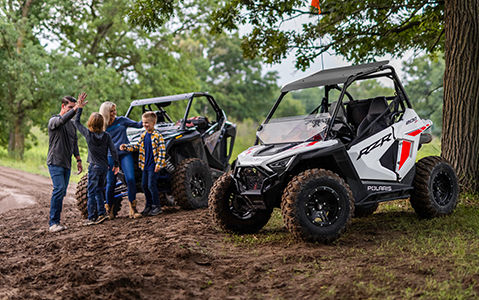 Inspire the confidence to take on any terrain with Pro Armor Wheel & Tires made to improve peformance and enhance protection against tire puncture.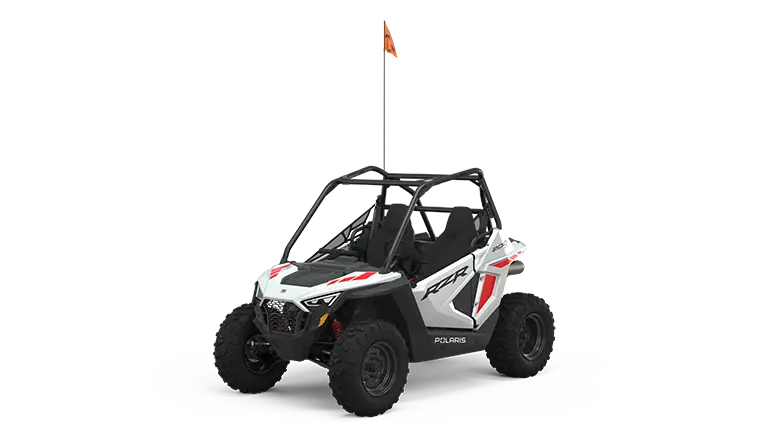 DISPLACEMENT

180cc

VEHICLE WIDTH

48"

AGE

10+
RZR 200 EFI
Starting at
$7,299
CA MSRP
Plus destination charge and set-up.
Logistics surcharge of $200 will apply.*
Trim & Color Options
White Lightning/Indy Red
Includes
Ride Control Technology
Helmet Aware Technology
Hard Doors
LED Headlights and Taillights
10" Ground Clearance
Dual Front A-Arms
24" Tires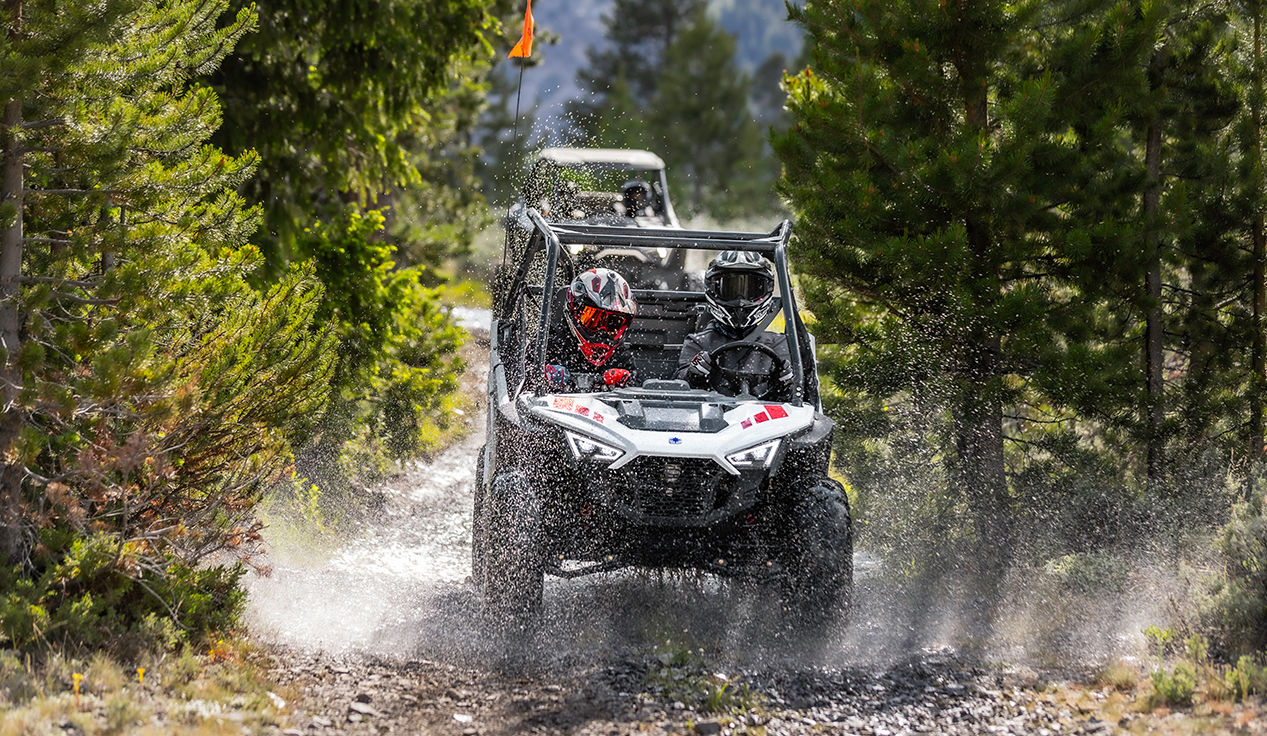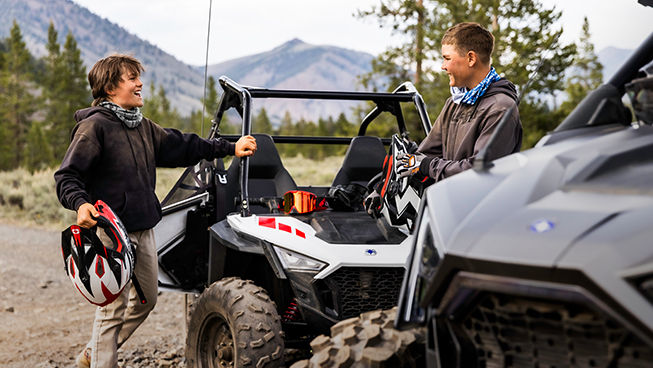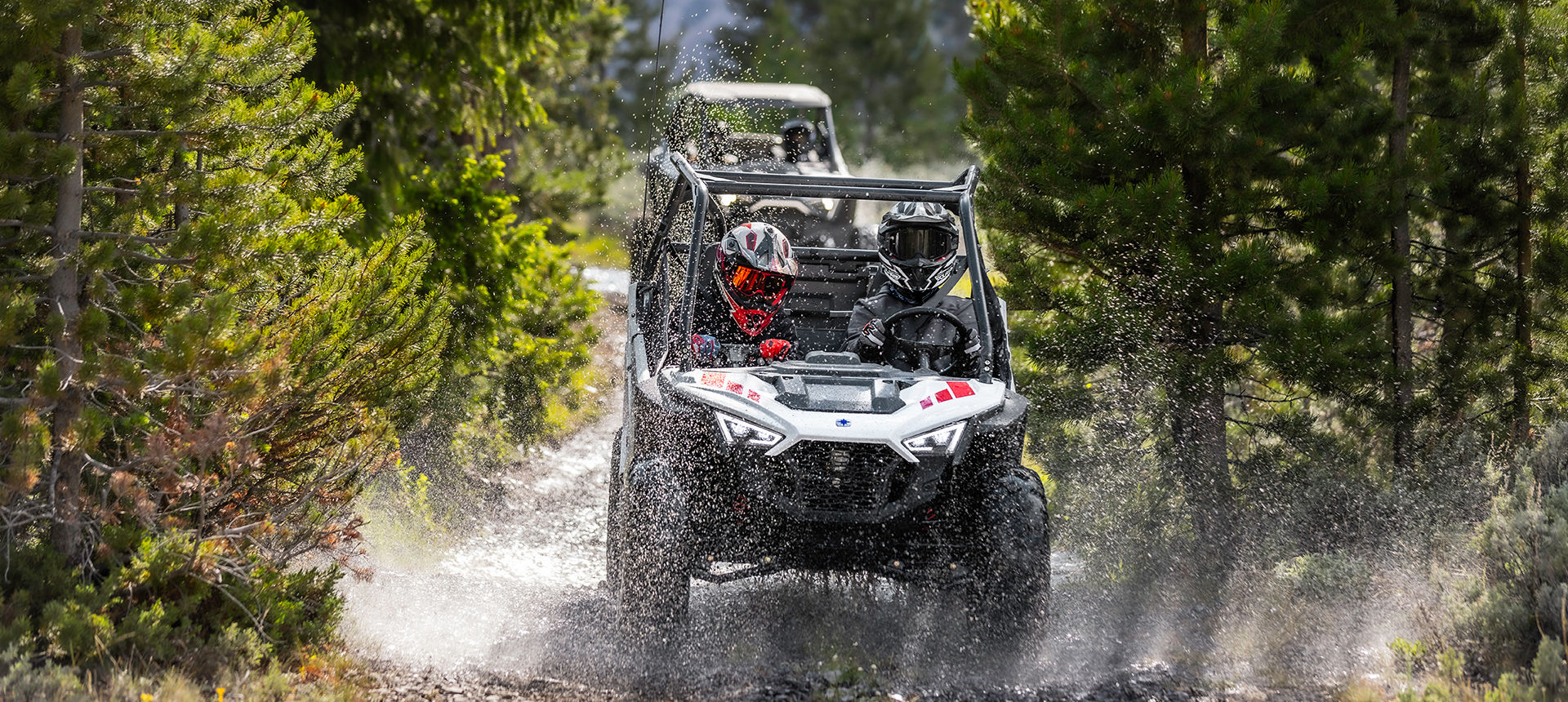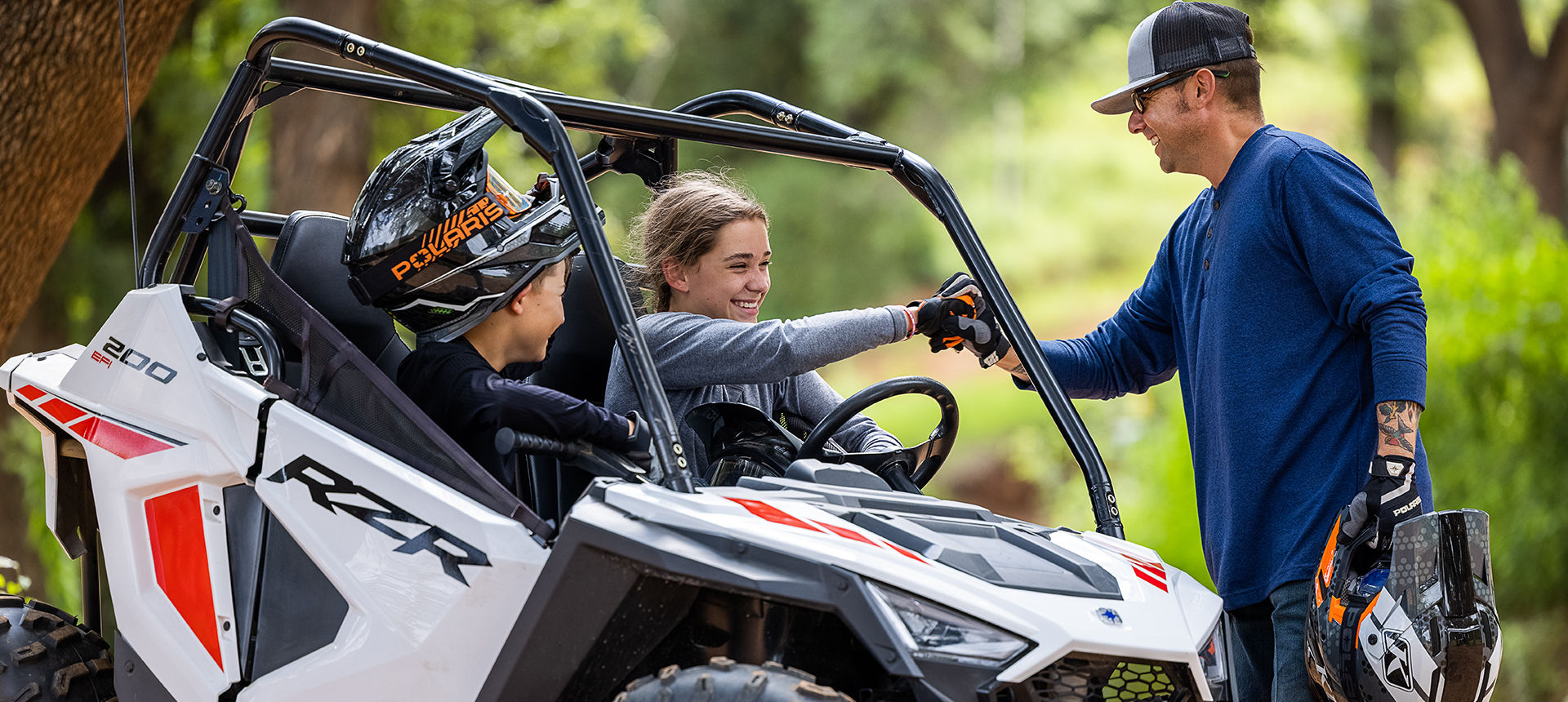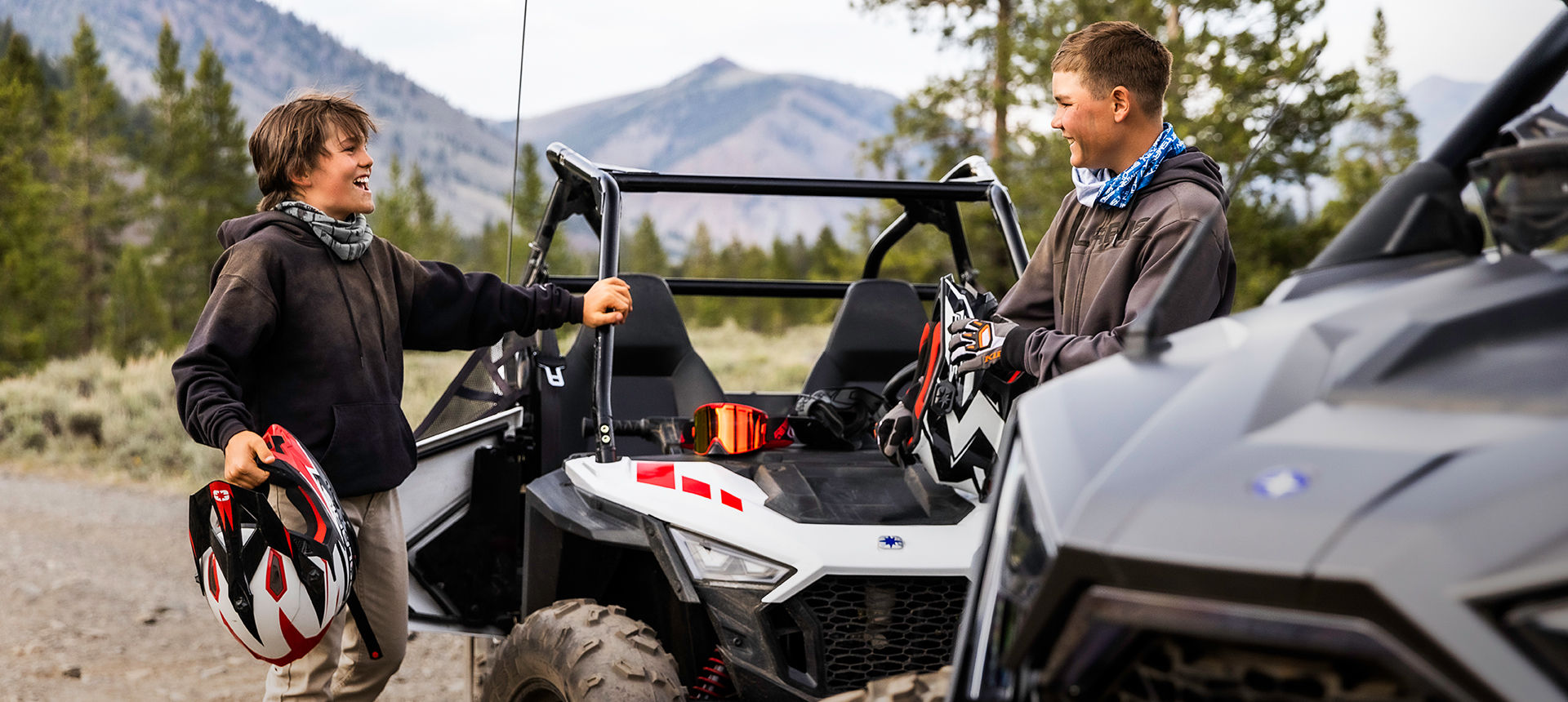 Polaris RZR 200 Gallery
( / )
* Manufacturer's suggested retail price (CAD) subject to change. The CAD is subject to a potential maximum increase of 5% for pre-ordered vehicles that ship after March 31, 2022. CAD also excludes destination and handling fees, tax, title, license and registration. Dealer prices may vary.

All pricing, specifications, claims, and information contained on this website are based upon current knowledge available at time of publication and are subject to change without notice, and Polaris assumes no responsibility for changes in pricing or specifications. Polaris assumes no responsibility for any inaccuracies, opinions, or omissions on this website. ©2021 Polaris Inc.