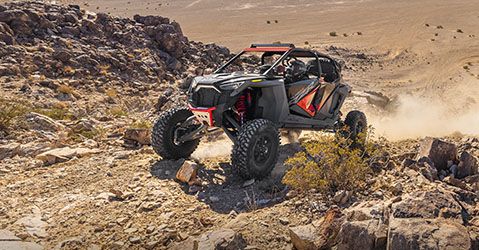 RZR Turbo R 4 is the gateway to a powerful new breed of side-by-side delivering the perfect blend of extreme performance, rugged strength and ultimate stability for confident control with room for four.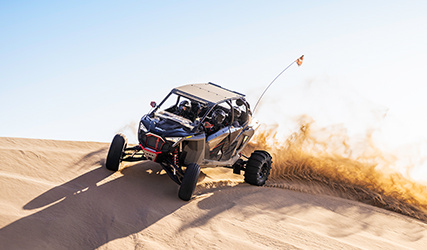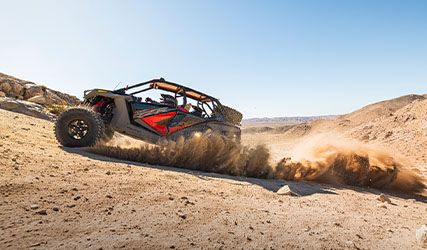 181-HP TURBO-CHARGED ENGINE
Get power-on-demand from this 181-HP 4-stroke DOHC twin-cylinder turbocharged machine delivering intense corner-to-corner acceleration.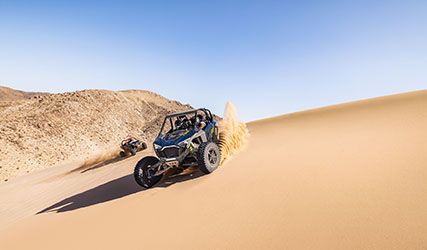 ELECTRONIC POWER STEERING
Rack-mounted, high assist electronic power steering with quick turn rack delivers confident control in and out of corners and across uneven terrain.
Accessories are power hungry. Turbo R makes it easy to feed them with a 900-watt stator and the quick-connect Polaris Pulse System.
RZR pioneered the sport of side-by-side performance. No RZR has ever covered more miles of dune and desert terrain or knows more about building a machine to endure it.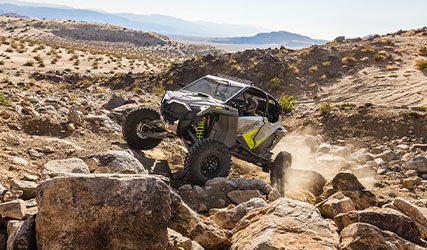 Equipped with a boxed dual a-arm with a 3-piece stabilizer bar on the front-end and boxed gusseting, toe link, high-clearance radius rods and stabilizer bar in the rear.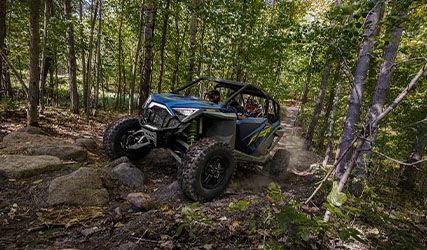 Boasts a rigid one-piece chassis and a strengthened driveline so you can push the RZR Turbo R to the extremes repeatedly knowing your ride is up to the test.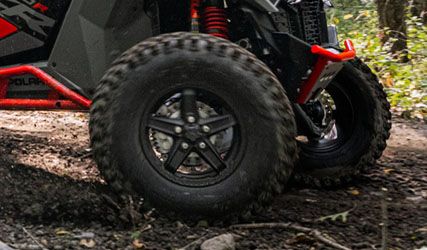 Unitized hubs protect your bearings from dust, sand and dirt. Your RZR Turbo R 4 will operate at its prime longer, and you'll have the freedom to ride even farther off-road.
Exceptional power demands exceptional control. Turbo R delivers with its wide stance, extended wheelbase, rugged suspension and four new, ground-breaking DYNAMIX™ DV ride modes.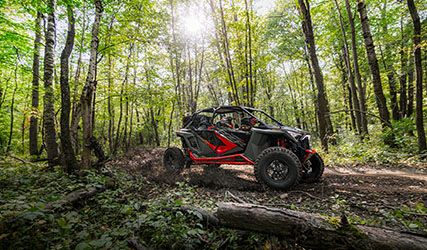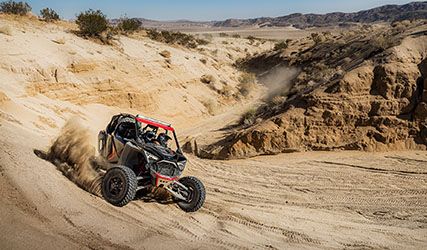 The industry's most sophisticated suspension controller independently adjusts compression and rebound to keep the TURBO R in contact with the ground on even the most extreme terrain.
REVOLUTIONARY RIDE AND HANDLING MODES
Selectable DYNAMIX ride and handling modes allow you to tune performance on the fly, instantly optimizing shock damping and steering feel for whatever the terrain puts in your path.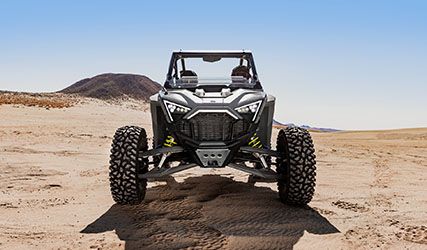 Turbo R's aggressive 74" stance and 125" wheelbase create a rock solid platform that lets you take full advantage of the 16" ground clearance and 28 inches of usable travel.